Regular price
$350.00 USD
Regular price
Sale price
$350.00 USD
Unit price
per
Sale
Sold out
All sizes & measurements are in inches
Authentic Means Different
There's a lot of talk these days about authenticity.
We are all encouraged to be our authentic selves.
But, at the same time, we are all under a lot of pressure to conform, blend in, and stay the same.
We've all seen the cost of being different. Too different. In a way that makes everyone else uncomfortable.
You know what I think is going on? 
I think most people who encourage authenticity are actually encouraging people to be a more intense version of the same old thing.
You know... 
More male.
More religious.
More white.
More sexy.
More this.
More that.
Instead of discovering and expressing your deepest, most authentic self, you are tempted to be a more ramped up version of everyone else.
It takes a lot of courage to be your most authentic self.
Because that means being unique.

Which means being one of a kind!
Which means being different... from everybody else!
I try to be one of a kind. 
Because I'm the only me.
I AM DIFFERENT!
How about you?
****
- Pen and ink on high-quality art paper.



- It measures approximately 8"x8" with enough room for matting and framing.
- Not matted and framed, I suggest white double matte with a black frame.
- Each original comes with a letter of authenticity signed by me.

I retain the copyright to all my images.

This is a one-of-a-kind NakedPastor original cartoon. In a world where there aren't many things that have not been mass-produced, duplicated, or copied, it's good to remember that, at some point, there was always an original – an alpha. It was created with love and care.
Share
View full details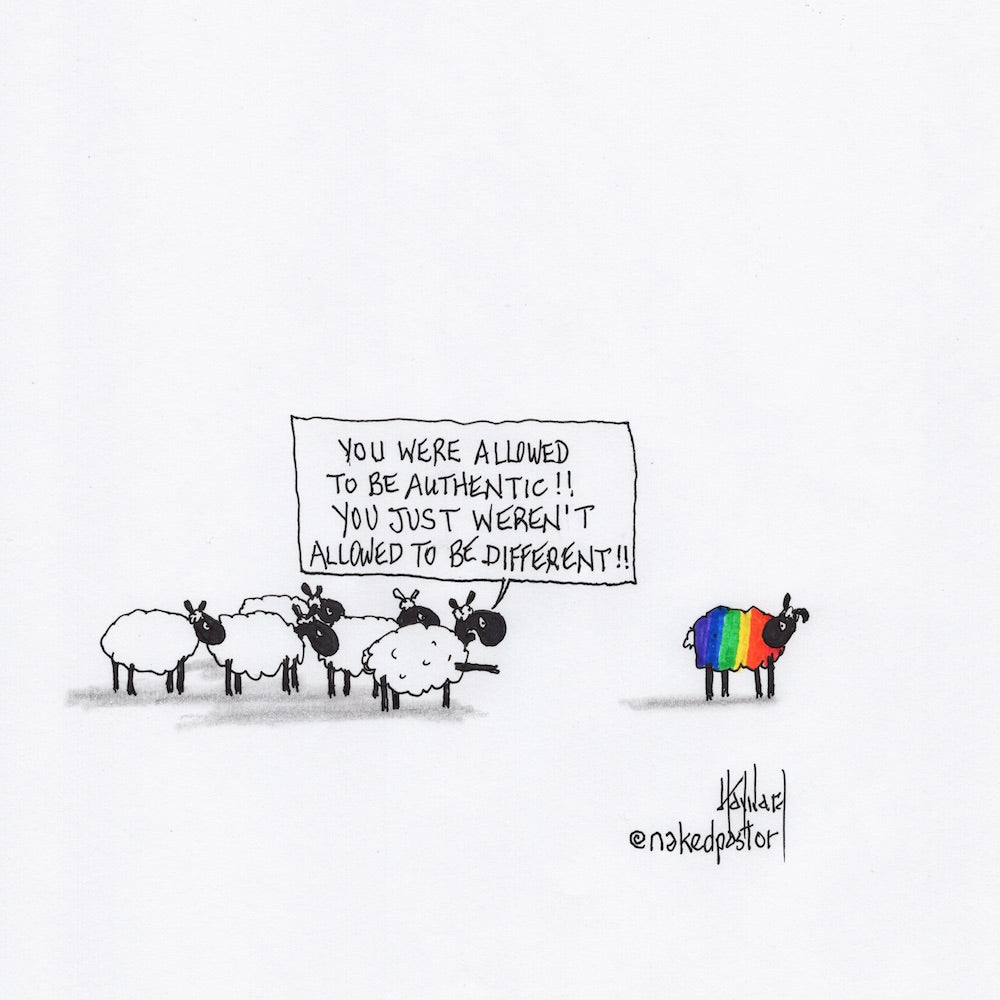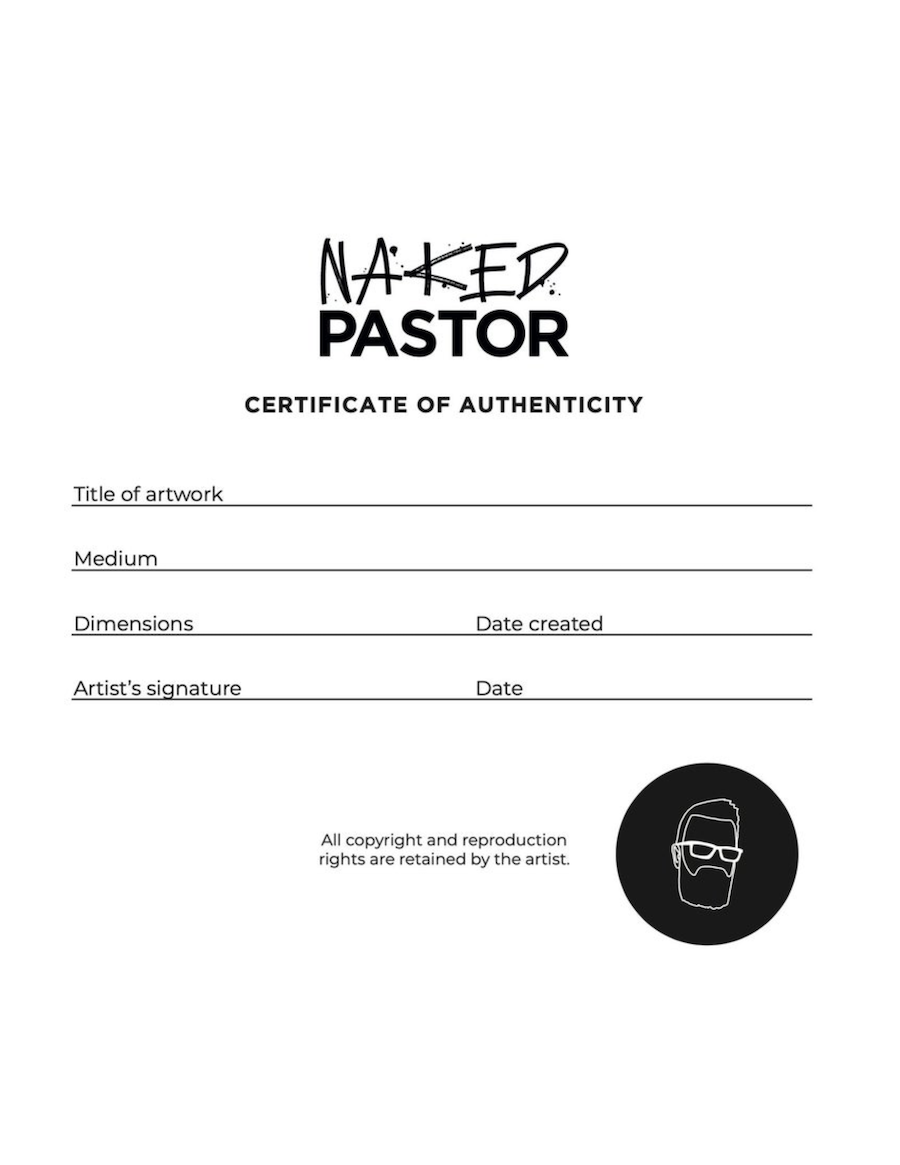 Have you seen my latest collection?