Regular price
Sale price
$5.50 USD
Unit price
per
Sale
Sold out
All sizes & measurements are in inches
I'm a firm believer in the idea that questions are the answer. And this cartoon poses an important one. Would Jesus have supported the Black Lives Matter (BLM) movement? Do you?
Here we see Jesus holding a Black Lives Matter (BLM) placard, and wearing a BLM facemask. It was drawn during the birth of the global BLM movement, which emerged more visibly in America in the midst of the Covid 19 pandemic. I guess you could say it's symbolic of a crazy, tumultuous time in history – one that tore many people apart. The point of this cartoon is to illustrate the fact that Jesus would likely have supported any movement that was against loss of lives, regardless of which race the movement was for. I also like to remind us that Jesus was not white but a Person of Color. Of course he would have marched.
• High opacity film that's impossible to see through
• Fast and easy bubble-free application
• Durable vinyl, perfect for indoor use
• 95µ density
Don't forget to clean the surface before applying the sticker.
Size guide
3X3
4X4
5.5X5.5
Height (inches)
3
4
5 ½
Width (inches)
3
4
5 ½
Share
View full details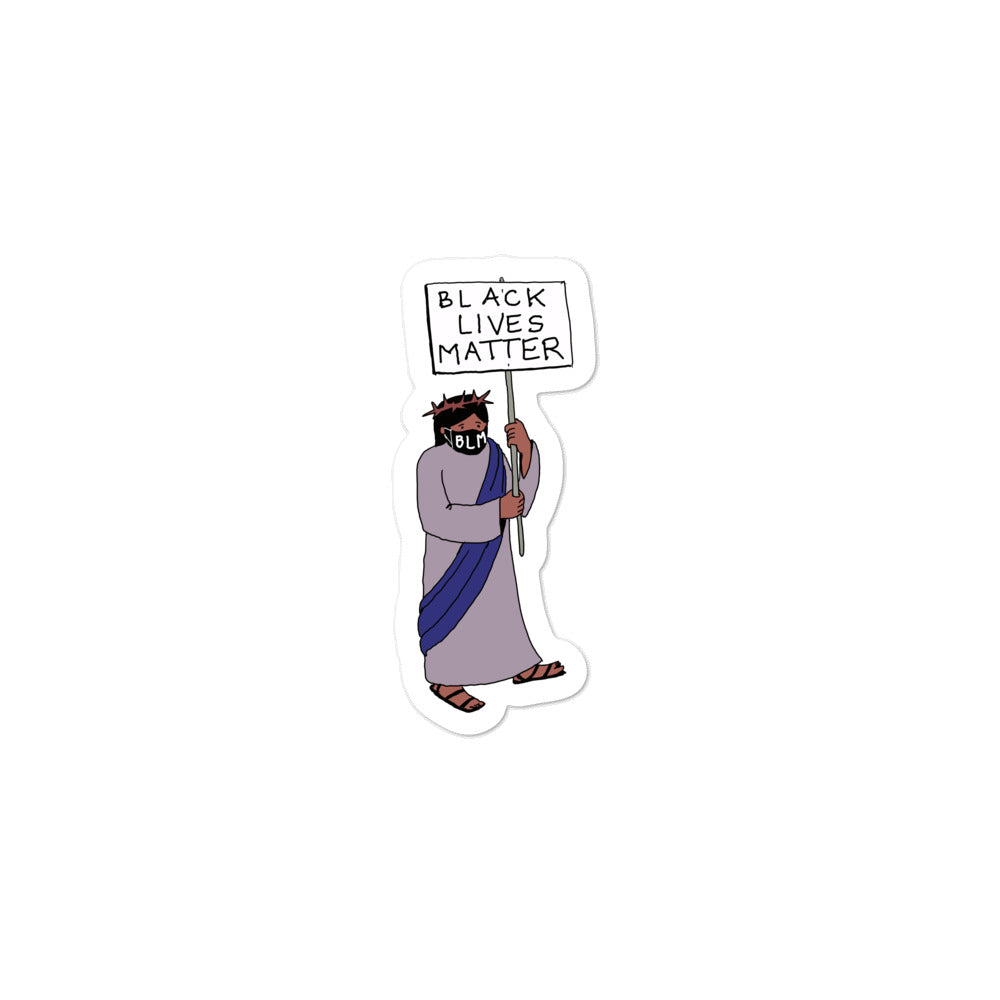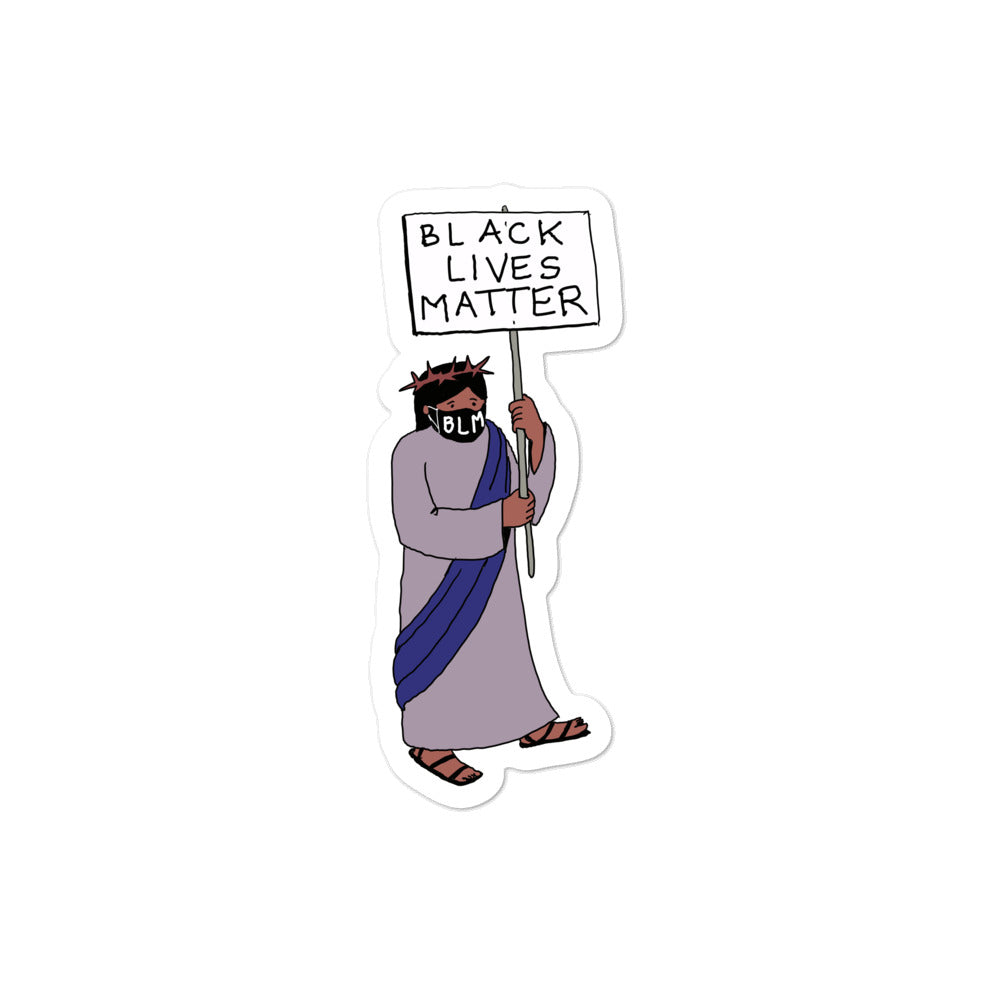 Have you seen my latest collection?